The General Lawton Suite
This room is inspired by our "Uncle Henry", that is, Major General Henry W. Lawton, who last slept at the Culbertson Mansion in November, 1898. General Lawton was a hero of the Civil War, the Indian Wars and the Spanish American War. We found the perfect space for him in this area, which crosses the entire rear of the mansion from north to south on the 3rd floor near the old ballroom, a room that you could say architecturally resembles a field command headquarters.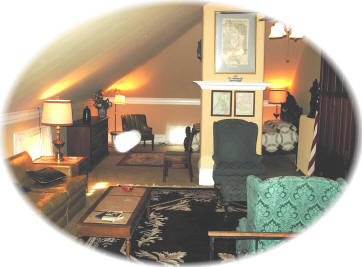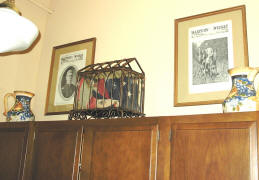 One of the many historic objects in the room:
a tattered 1898 45-star battle flag reputed to have seen action at the Battle for Santiago, where Lawton, Teddy Roosevelt & the Rough Riders distinguished themselves.
The General Lawton Suite is purposefully masculine. We think the General, a classic "soldier's soldier" would have liked it that way. It is decorated with many artifacts that directly relate somehow to General Lawton's life and times. We also especially thought of your comfort. This is a huge space with a wall of antique cabinetry, two beds, a TV, 66 cable channels including HBO/Showtime, VCR, and private bath. There is also a kitchenette with microwave, & coffeemaker, which makes it ideal for long-term stays. Ask us about our special long-term stay pricing.
A computer with high speed Internet access is planned by winter/spring 2005.
$149/night based on
double occupancy
including breakfast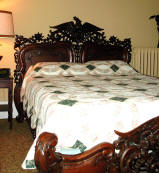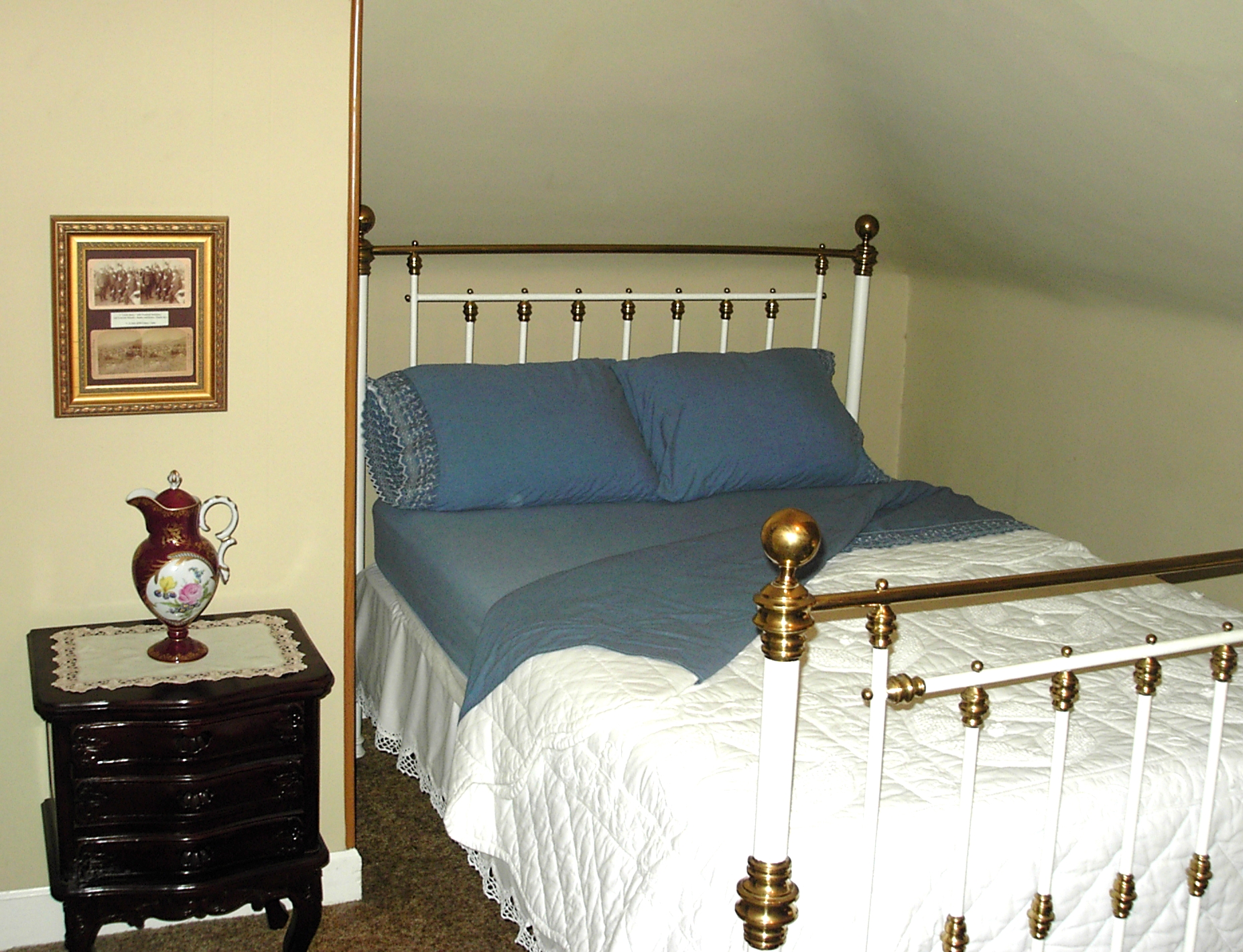 Queen-Size bed & antique Full-Size bed